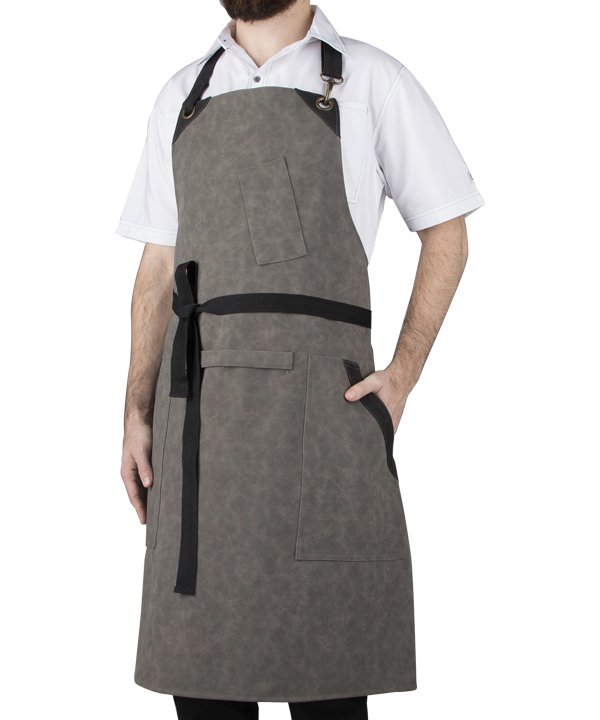 PRODUCT FEATURES If it looks and feels like leather, it might not be
This animal-friendly apron has the incredible style you expect with the care that makes you feel proud to wear it. Are you ready to go vegan? Polyester/Cotton Coated Polyurethane
This polymer material can literally take the heat. A poly/cotton coating provides softness and texture. Lightweight Vegan Leather
Vintage style with modern comfort makes for a great apron. Adjustable Neck Strap
We made this apron with an adjustable neck strap so you can find your perfect fit. Copper Grommets and Clasp
Industrial look and durability come standard with strong metal hardware. 2 Pen Slots, 2 Side Pockets & Double Towel Loop
Keep everything you need at the ready with these pockets and loops that hold pens, pads, thermometers and so much more.