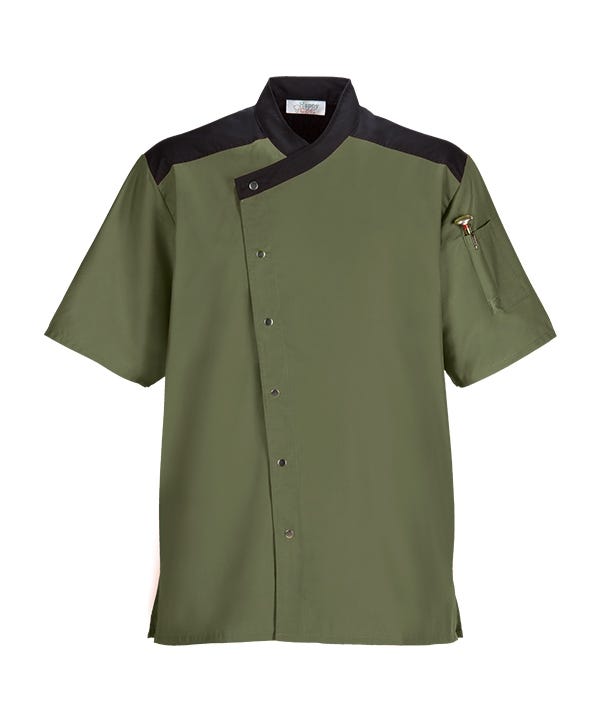 PRODUCT FEATURES Premium comfort and style is a snap (sorry, we couldn't resist)
In basketball, a crossover is eye-catching, dynamic and pretty awesome to see. We've put those qualities into our Snap Front Chef Coat, with its asymmetrical crossover design and metal snaps. Now you can suit up easier, look great, and stay comfortable. High-Gloss Metal Snaps
These snaps make your coat easier to fasten while providing a touch of subtle style.
Two-Section Sleeve Pocket
Keep your finest tools right by your side. This pocket is perfect for holding onto your pens, thermometers and more. Pleated Back
Enjoy a more tailored fit with the help of the pleated back, meaning this coat sits on you just right. Coordinate Your Team
Give your whole team a coordinated look with the women's complement.